How are you today? I hope you are doing great! Here is a post on my new favorite dock. RocketDock!
RocketDock is an awesome dock for windows. Developed by two hardcore Mac lovers who wanted to bring a piece of Mac to windows!
You can put almost anything on it. Customize it in anyway you like, plus it's super fast and doesn't affect the performance at all, let alone the boot 😀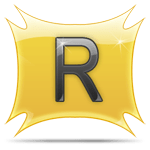 Pros
It's easy to use!
Free of charge! (Provided under the Creative Commons license ).
Light on the system (My memory print was 8.7 MB)
Works great with lower end computers! I tested it on Windows 7, Windows 8, Windows 8 pro, Windows 8.1 and it works fine!
It's also expandable via a great number of skins and add-ons and docklets! (Available from the download website).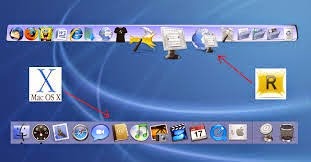 RocketDock compared to Mac dock
I've tried it to replace my old favorite Nexus, who was a huge impact on the startup despite my utter love for that dock. I love a speedy boot more! xD
There are also tutorials on-line on how to develop your own skins. And the one I found was using Gimp! I really need to check that one out 😉
I have been using it for a month now! Works great! I don't even miss nexus that much anymore ..
And yet .. Nothing is perfect! I've had some "issues" with it in general.
Cons
It has been version 1.3.5 for so long! Dare to say it's dead now?
It doesn't start up with the system right away. You need to set it from the settings! ( I don't know if this counts as a con or not .. )
It doesn't pin opened software automatically like Nexus does!
 Personal tweaks
I have been tweaking the settings and these are my top must have settings I'm going to share with you to maximize the use of RocketDock:
General Run at Startup
Position Layering – Always on bottom
Style Theme – Choose your favorite theme from there 😉
Open running application instance. Which minimizes and maximizes the open windows into the dock.
License
The license is "Free for non-commercial use" and to a free lancer like me this is a real bummer!(Just to clarify RocketDock's license, you can absolutely use it in a work environment. You just can't sell it. 🙂
The developer of Rocketdock reached out to me and corrected that statement! She is awesome!
Do you have any favorite settings to share with us? Any remarks to add? Possibly a better dock to share with us? Please let us know!
Make sure to follow my blog and join my mail-list NEW