Hey there you guys!
How are you doing today? I hope you are great!
I made this review of the Be Elite 2 Smartphone by Bephone sometime ago! I wonder why I didn't blog about it!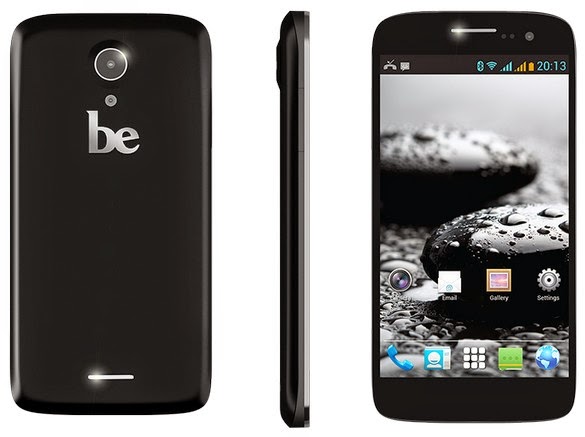 What is it?
It's a mid ranged cellphone with mediocre specifications made by Bephone, much like the Ubuntu phone specs wise. but two years before it's release! It was released in November of 2013 The phone sports a 1.3 quad core processor. 1 Gigabyte of RAM and 4 Gigabyte of storage with one available for user, 8 Megapixel rear camera. And a 2 Megapixel front camera.
The screen size is 5.0 inches IPS. Like the iPhone screen, and it's not scratch resistant! Ouch!! Always use a screen protector! The operating system is Android Jelly bean 4.2.2 (Never updated since launch!) . And the battery is a 2000 MAh Lithium ion.
Box Contents: Screen protector, Handset, Battery, Charger, Cable, Hands free headset.
For more information download the manual from here. And go check it's page on the company's website. The site is down, and I don't think it's ever coming back!
My impression of the phone is great! It's solid and preforms really good! Even with heavy multitasking. The battery backup is good but nothing to write home about! The screen can take a bump or two, just don't go overboard!
Pros
It comes Pre-loaded with apps like BBM, Chrome and a flashlight out of the box!
Really cheap compared to it's specs.
Charges really fast!
Leds tell you when it's charging and full. Also notifications.
Sensors allow to lock & unlock the phone, take pictures and many fun tasks. Cons:
Cons
No support at all (including updates)
The camera is a little fuzzy.
The BBM is sometimes annoying ( It can be disabled!).
The screen is scratched easily ( Not gorilla glass).
No support for 4G and LTE
The user interface is a little dull and there isn't much to do about it!
If you have any questions  feel free to ask me, but keep in mind I'm just an owner, and not associated to EMS or Bephone 🙂
The site has been removed from hosting, weird!