Hey there you guys
I hope you are having a good productive day
Today I decided to finally delete my Facebook account. It was deactivated for months anyway.

Why delete my Facebook account?
I don't log on to it at all. So why keep it?
I was perplexed when I logged in and attempted to delete my account! I couldn't find how to?!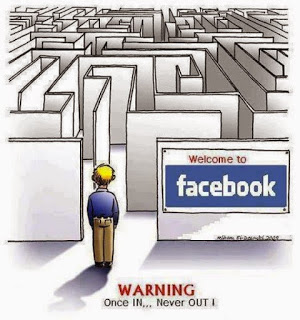 I said it in my Facebook quit part 2. But I didn't know it was so true until now!!
I have been navigating the options for over half an hour with no avail!
 How to delete your Facebook account?
After a Google search I came across this support link by Facebook
You can't delete your account from the settings anymore. You have to click the support link above !!
It recommends you to download a copy of your Facebook data (already did) because the deletion is permanent. And it can take up to 90 days for your data to be fully deleted! 90 Days!?!?!? And the deletion can be revoked in 14 days?
Trail separation? Seriously Facebook?
Suspicious behavior
Why would they cling to the users to much? Whats in it for them?
I'd like to take this opportunity to announce that I don't have a Facebook account anymore. And I don't plan on opening one any time soon!
Would you delete your Facebook account? Share your experience with me 🙂 and with the awesome fans!
Have a lovely day