(Last Updated On: 2020-08-06)
While working for IT, I come across some technical problems that simply make me wanna blog!
There was this old HP printer sitting on a shelve at the department I worked for, and while fixing other major downtime issues, the head of the department asked me to look at it: "I know you are busy, but could you look at this printer when you have some time to spare? It stopped printing and we already ordered another one, but it wouldn't hurt if you fixed it so we could have another one to spare?".
I wasn't going to turn the request down.
Problem description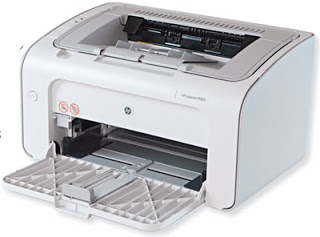 I plugged the printer to the main PC at the department (running Windows 7 professional) and the printer was recognized by the computer, took the printing command. And made that printing noise, but nothing was coming out! The paper was jammed!