This week I'm reviewing not one, but four games! It's a digital pack made by indy developer studio "DemonGames" and it's available for purchase.  I had the pleasure of owning the pack and I'll be reviewing all the games here.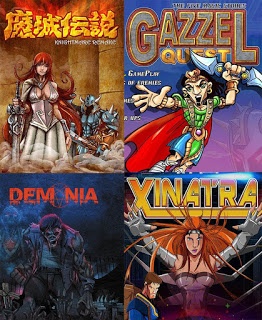 I'll be talking about the games then say how to get this awesome pack, so let's start with the first game.
Demonia
In this side scrolling shooter game you are fighting in an evil cemetery that is the gate to hell and your job is to stop the evil. You only have your gun and one shot to get this mission done. It's a classic remake that is really hard to play and master!
Everything about this game speaks eerie: The sound effects, the colors and the general atmosphere.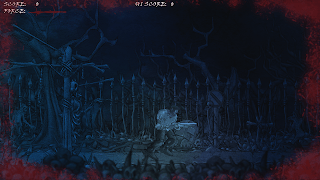 Gazzel Quest
This game takes us to ancient Egypt where you assume the role of a mighty warrior named Gazzel who is tired of fighting and wants to live a peaceful life. Much to the anger of the pharaoh who lost his best fighter so he kidnaps his lover "Salama" and puts her under lock and key. Your mission is to collect all five jewels to open the gate and free your true love. Each jewel is guarded by a demon.
It's very similar to Knightmare yet has a unique vibe to it. For instance you get "hits" before dying while Knightmare is one hit one kill sort of game. Also the number of levels is different, and a lot of little differences for you to discover 😉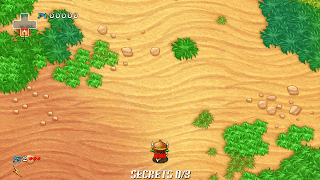 Knightmare
I've dedicated an entire blog post to this master piece, needless to say it's the Deluxe version that has 5 playable characters including a penguin and a link like character (from the legend of Zelda series!).
Also you get more weapons than the original game like a Ninja Shuriken!
You can read my full review from here of the "Golden version", 
All cheats work just fine in this version..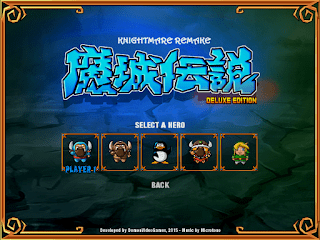 Project Xinatra
The last but not least game of the bundle. In fact I think it's the best game. It's a side scrolling shooter where you fight aliens as a part of a resistance movement. The graphics and overall mood of the game is very good.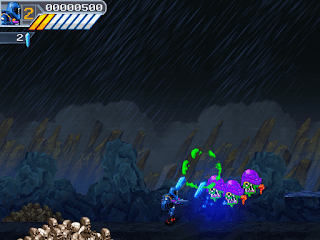 Art and manuals
All games are shipped with game art, manuals, maps and hints, adding value to the pack and making it a collector's item.
Promo video for the pack
How to acquire this pack?
All you have to do is to e-mail demonvideogames@gmail.com and they will give you the instructions on how to get this awesome pack. From my experience it's very easy and fluid process.
Final words
If you are a retro gamer looking for remakes with a modern twist, this pack is calling your name. I recommend getting it.