Hey there you guys, how are you today. I hope you are having a good day 🙂
I continue to bring the latest news about the stuff I built the site upon, one of the major points is LibreOffice.

LibreOffice released it's minor update 4.4.3 for fresh branch on May 7th. And it brought 80 fixes according to document foundation blog. It's immediately available for download from this link. And you are advised to update for security reasons?!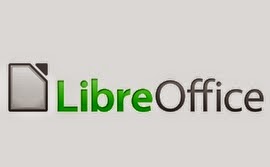 and it continues to push towards the 5.0 milestone. Expected in late July.
Back to version 5.0.0
It was first mentioned as version 4.5 is currently under testing for the purpose of "bug hunting". You are welcome to join them and start debugging. Read all about it from here. And download V5.0 early from here.
I'm personally really excited. I think I'm going to download V5.0 today!!
How did you like this post? Please let me know in the comments below 🙂