Requirements
I wanted an affordable phone, dual SIM. With a responsive display.
Camera and media aren't important to me.
And the price wouldn't be too far from what I was selling the elite for.
The battery life was also important to me as the power issue doesn't seem to be going away anytime soon.
The screen size of the elite was a problem to me as it was unable with one hand. I needed something between 4′ to 4.5′ max.
It needs to be Dual SIM, and mini is preferable.
 The market (According to my budget).
Not to many options were available, mostly Samsung running outdated Android, and a couple of lower end HTC's.
iPhones were out of the questions! (too expensive).
An interesting option was Lumia 630, my only concern was the RAM which is only 512 MB.
There were some Chinese Android phones I never heard of before called iKU.
Some Chinese company called Xtouch, slightly better than iKU in terms of support but still..
Some deprecated Nokia phones that were overly used and abused.
After taking a look at the specs online and some video reviews, I decided that was it! The Lumia 630.
I almost went for the Archos 40 Cesium, it came with three covers and it ran Windows 8.1 with a 4′ screen and a front camera(Lumia didn't). The screen had no protection and it wasn't eligible for Windows 10 update as it had 4GB of memory, it's a decent phone with solid battery life (even better than the Lumia).
The Purchase
I went and got one, I didn't like the fact it was white, because the cover is easily stained. But it's easily replaceable without unscrewing the phone. It's available in 4 colors.
The screen size is 4.5′ which is just perfect. The touch is also very responsive and quite easy to use. The word flow input is really handy and super easy to type with!
The official Nokia info-graphic used to promote Lumia 630
The OS is Microsoft Windows 8.1 which is in my opinion better than Android JB and Symbian. It's stable and responsive even tho the RAM is just 512 MB. As soon I opened it downloaded a couple of updates and its running Cyan Update (latest version).
Battery life and connectivity
It uses Wifi and GSM 3G. And using Opera Mini is the best way of saving data. Battery life is good with a 1830 mAH battery, and the battery saver is even better. Managing multiple apps at once is good also.
The camera
The camera is good. And auto focus makes it better. Doesn't have a flash and no front camera (total bummer if you are a selfie addict!) Here is a comparison between E6's 8MP and Lumia 630 5MP, the picture was taken under the same light circumstances to be fair.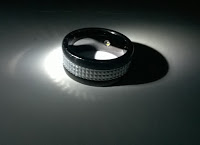 Lumia 630 at 5MP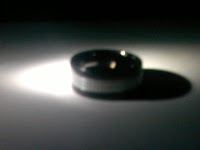 Nokia E6 at 8MB
Applications
The apps have been a constant pain for Windows Phone. The store has many apps. But much like Android they contain ads and some are totally useless. I felt that the apps shipped with the phone were better than the store free counterparts. The ones I didn't find were Snapchat and Dubsmash which I never use! There are third party apps for sites like Instagram (6tag). I haven't tried side loading apps so far.
Prodcutivity
The Office suit provided is fantastic! It provides support for Excel sheets and word documents with power point viewing. You can edit the template provided but creating a new one is not available.
I share my documents via dropbox and sync them so I don't have to send via bluetooth, the only draw back is that the layout between Office and LibreOffice is different so the documents "blinks".
Cortana is also one of the high points of this phone. She is very clever and quite helpful. I don't like that it needs to be online all the time to work (only a few commands can be achieved offline), there are many fun things to do with Cortana so check these links out.
I had to change the location to USA for Cortana to work, and it didn't work until I updated to Cyan.
Typing with Lumia 630 is so easy and effective, it's even better than the QWERTY keyboard I was so fixated to, it lived up to the hype, I must say!
Interface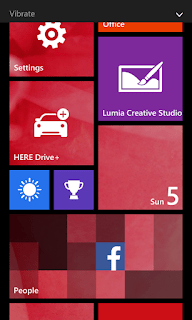 Lumia 630 home screen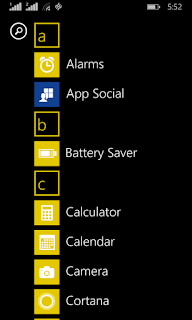 Lumia 630 app list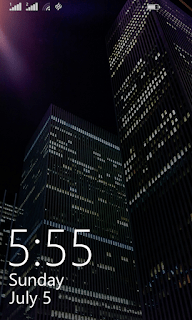 Lumia 630 lock screen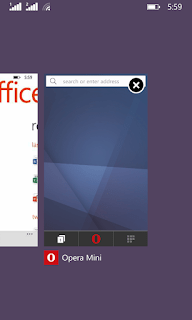 Multi-tasking with office and Opera mini
Adaption concerns
Windows 10 support
Windows 10 upgrade. On paper Lumia 630 is upgradable to Windows 10. I tried to upgrade it to 10 using Windows Insider. But that's a separate post!
I received an e-mail saying that Windows 10 is coming soon to Windows phone (not that I care or anything like that).
The general rule of thumb is that any Lumia device running Windows Phone 8.1 Cyan is able to get Windows 10. But there are performance concerns for devices with RAM less than 1GB, don't jump head first, that's all I'm saying!
Look and feel
It looks really nice and feels sleek and chalky. Not too heavy, fits nicely into the hand, at 4.5′ it's perfect for typing with one hand.
Lumia 630 with box front and back, credit goes to Gizbot
On the right side there is a volume rocker and a lock/power button to the left, nothing on the right.
The headset jack is at the top, the usual 3.5 mm while the USB charge port is at the bottom.
The back side has the camera and a speaker at the corner.
The back cover peels off and can be replaced, there are several color options to go with.
Features
Sleek look and clean finish.
The interface is interesting.
Cortana is really helpful, some even claim it's better than Siri and Google now!
The Office suit and Onenote with Onedrive integration which comes free of charge with Windows 8.1
The camera performs well for a 5MP with no flash.
It's kept to update with Microsoft, and will get Windows 10.
Draw backs
Couldn't find accessories in Tripoli so far. Cases, covers, screen protectors. Even if it's supporting Gorilla glass I don't like scratches.
The white cover is really easy to get dirt but it is was to clean with an eraser!
The screen attracts finger prints like crazy!
The memory card is located under the battery, alongside the dual micro SIM cards.
The box contents were very minimal! Just a charger! No headset was provided, you would except a screen protector or an extra cover but that wasn't the case! Not even a mini USB cord, how classy Nokia? Even the charger is a single piece (doesn't breakup into a USB cord). But other than that its running good so far!
Final Words
I've always admired the sleek Lumia design. And my only problem was the operating system. Windows 7,8 mobile weren't as good. But Windows 8.1 is a mature OS that can rival Android. Good camera, good feel and design. It's totally worth checking out. The only downside is the lack of some apps. But other than that all is good.
I had it for around 3 months now. And I'll see if its a good pick. Mostly it's productive and handy. I recommend it as long you find accessories for the phone. If you aren't then the Archos Cesium 40 is a good call.