As a free lancer web developer / designer on Linux. I strive to find the tools that make my work easier and more fun! In terms of web development there aren't many YSIWYG tools to use, with Nvu and Kompozer being discontinued and BlueGriffion's seemingly end of life (marked as discontinued by Alternativeto.net), LibreOffice has shown some WYSIWYG potential and I noted that in a previous post.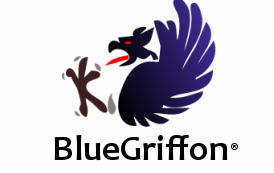 It's no where near Adobe DreamWaver or Muse – let's not forget that LibreOffice is a word processing suit and not by any means a web design tool. The wizard technique crashes the whole program often too.
I use text editors like Atom to get my design done. And any decent designer needs to know his code inside out, I don't mind a little help from a WSIWYG tool to help me see what I do and help arrange stuff a little bit.
I even emailed BlueGriffon asking them for an update, I didn't get a response so I assumed the project died.
I then stumbled upon the latest update 1.8 I was so excited!! (nerd fit)!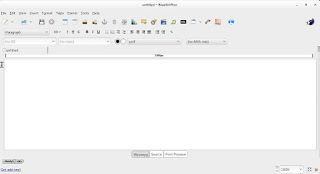 I downloaded it and gave it a quick run, it works well so far.
I was able to find a manual on-line which you can find here, it's not for version 1.8 but it works fine (the GUI is exactly the same).
Working with BlueGriffon makes the job easier especially working with CSS attributes and values, it also makes the page web complaint by filing all the fields from the beginning.
To download BlueGriffon 1.8 go to this link.
Give it a try and see what you think.
Did you like this post? If you did share it with your friends, sharing is caring 🙂