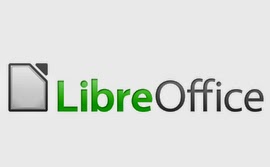 There are many free and commercial tools to create mind maps, I for one prefer a bit of minimalism, and who can't be a minimalist when the Document Foundation develops such an amazing software package such as LibreOffice! I use it personally to do many day to day tasks, and I just added one more thing to my list of uses!
Today's post doesn't require you to be a master LibreOffice Draw user (even when making the map is so easy!) all you have to do is to download the template and edit it to suit your needs! I've put the download link at the bottom of the post, so read on!
The Map
The template I prepared is a three level map with six main topics ordered in counterclockwise order, with each topic having three sub topics, you can increase them easily by copying and pasting then using the proper connector type from the tools.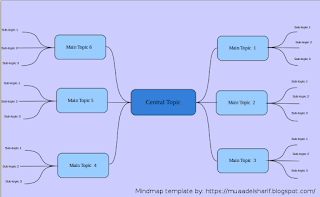 You can easily customize the colors of topics and font types to suit your needs, this is just a template after all! And feel free to remove the attribution I put -feel free to visit my blog tho ;)-
I'm sharing this template under creative commons CC BY you can use it freely as long as you mention I made it when asked so.

I was going to make this post a detailed one on how to make this mind map, but I realized that it's basic skills and no need to repeat them, especially that I'm sharing the mind map template itself so everyone can use it.
To download the mind map template, please click here.
So here you have it! We used the versatile LibreOffice to create a great looking mind map! Let me know what do you think in the comments section below, and remember to share with your friends and family.
Happy mind mapping with LibreOffice!