Today I noticed that I reached 90,000 page Views!!
Another significant milestone on my blog while reaching for my goal of 100,000 views which doesn't seem too far away! There are some changes and things I'd like to address in this site update
Blogging about Libya in Arabic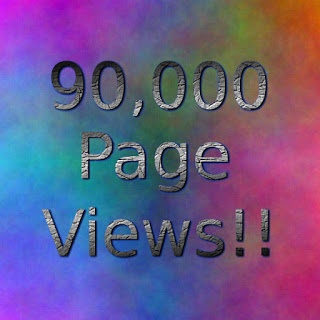 The 90,000 views post banner that I made in Gimp
Since my last milestone a few months ago I made some changes to the blog regarding content, I decided to put more focus on Libyan readers (seems only natural since I'm a Libyan living in Libya, duh!) and I have to say it's starting to pay off! After all my top viewed post is the passport post, a pure Libyan matter.

I added a Libyan section on my blog collecting all the posts I made about Libya in Arabic and English too, I am afraid I can't express some matters properly lately, we have some very unique problems and explaining it to foreign friends is really frustrating, people can't imagine a country without cash flow in banks for over 6 months!
Putting more focus on Libyan readers and blogging more in Arabic doesn't mean that I'm not blogging in English anymore or neglecting my English speaking fans! I can do both (I hope!). After all I posted this in English haven't I?
I also started post journals, it's an old school kind of blogging, where a blogger captures his impressions and events of his daily life and turns it into blogging, lets see how that turns out.
I also been doing several S.E.O (search engine optimization) tweaks on my blog, I hope they come into play soon and help my blog grow.
CAPTCHA much?
I've taken a courageous step and decided to remove the CAPTCHA from my blog, it attracts spammers like crazy, but it's a risk I'm willing to make, I mean Google's CAPTCHA has become so annoying lately it drives me off stuff I want to see, so I guess it's the same for readers wanting to comment, I'm moderating each and every comment tho, no chance!!
I got me a new logo!
I've been helping a friend promote his Radio show on Twitter (Checkout 96.9 FM Wednesday at 10:)) PM CET) and he thought he would reward me by designing me something, I asked him for a logo I can use on my blog, what do you think?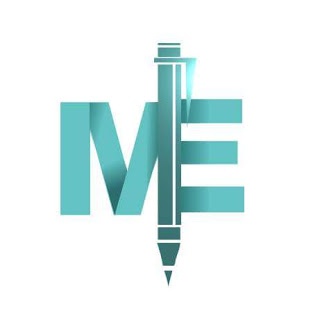 My blog's new logo
Social media update
I've reached 20,000 followers on Twitter and I've decided to take a break of the whole "Followback" system, it requires so much energy without real reward, and don't get me started on spam! I will continue to follow back people who follow me, but not the in same way I used to do.

My 20,000 Twitter follower banner, also made in Gimp




I've decided to create a Facebook page, not a personal page, a page for my blog! Who would have thought!
While I'm known to be an anti Facebook person, I know for a fact it's the biggest social network out there, and it's a shame not to share my content there, it would be interesting to preach about the dangers of Facebook while being on the site! I have to admit that Facebook is my biggest traffic source. As we grow up we learn to compromise, I guess this is a price I have to pay to grow my blog.
I'll post a link to my blog's Facebook page when I have it ready.
On a lighter note, this is my 300th post after the cleanup I did a few months ago and I didn't make a banner because this wasn't supposed to be my 300th post!
With less that 10,000 views separating me from my blogging goal, a lot of work is due to celebrate that properly, and I'm going to need tons of fan feedback, so keep that coming folks!
As the month of Ramadan is coming to an end, I wish you enjoy a peaceful month with your friends and loved ones, and that things in Libya and all of the Arab and Muslim world improve soon.
Thank you for reading this update, please leave your comments in the comments section below, and have a nice day.