I've been into gaming for as long as I could remember, and I've devoted a lot of posts on this blog to talk about games that I like. My taste varies between retro games and free / open source games. Sadly I can't get much gaming done and my style is close to short random bursts followed by ever-long hiatuses. Well today I present a software that I think will have a pivotal role in my future gaming habits. Lutris..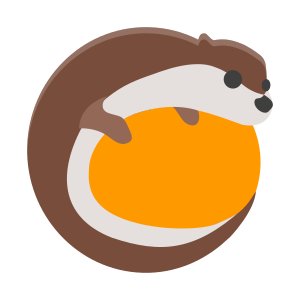 But before that, lets take a look at the origin of the issue
I've slowly fallen out of favor with games, from being someone who played anywhere from 4 – 6 hours a day to someone who plays once every blue moon. I know that growing up and finding a steady job changes a person, however I don't want to drop video games out of my life altogether, I hate to think of how my life would've been without video games!
Failed attempts
I've tried different things to rekindle my passion for gaming, buying a gaming keyboard was the latest attempt but so far to no avail. I still forget to play games even when I spend a long time on the computer. I blame social media and Reddit. They are too attractive!
Trying to allocate a time for gaming and putting that on a To-Do list feels so forced and takes the joy out of something that used to be spontaneous and joyful.
I think my problem is that I don't know exactly what games I have, more specifically I forget my game progress and anything else done. In my previous attempts I tried making a folder and placing game shortcuts in it, or a dock like plank and putting game shortcuts on it, but that never worked.
I love Linux, however it's not a system for gamers, the games are little and not so good, beggars can't be wishers I suppose.
I've searched repeatedly for a software that could be a game hub, one place for all my games, and until yesterday I thought something like that cannot exist, until I met Lutris!
Lutris, the game collection software
Lutris is a free and open source game library that puts all your games in one place inside one interface, each game would have information and a picture that help you easily choose a game from the list.
Lutris is very easy to use, and is incredibly useful. I managed to collect the games installed on the system, with the archives downloaded in tar.gz (making icons for these is a hassle in Linux), and even games from my old windows collection using wine. To me this is a dream come true.
A sense of order in a rather chaotic collection, and for the first time Linux feels like a system that could do gaming.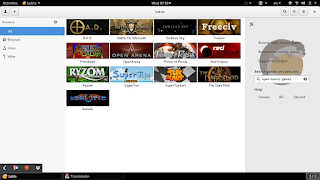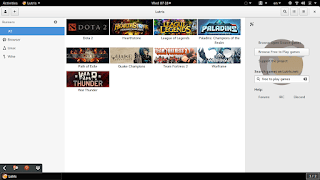 The settings are powerful and wonderful, give more control over the gaming experience as whole.
 I also don't like the icon very much, however if you design a tool this awesome, you get to choose whatever you want as a mascot.
I also wasn't able to play any game I downloaded from the online collection, all had mistakes and I had to remove them. I don't know what's the problem and it's not really an issue to me. I just want a place to gather my games.
Enter these commands one by one into a terminal, and after some time it will be installed on your system, download size around 118 MB
sudo add-apt-repository ppa:lutris-team/lutris
sudo apt-get update
sudo apt-get install lutris
D9VK
D9kx frame work aiming to improve the Linux gaming experience using Lutris. Can be downloaded from GitHub and installed via this tutorial on YouTube.
Final words
I think Lutris is the best game library I've seen for Linux, it's sleek and feature packed. I think I'll do more gaming since installing Lutris, only time could tell.