Hello There and Welcome to a new tech tip.
today we will make gimp look and feel like  PhotoShop CS3 via some very simple steps, please read ahead!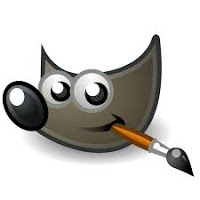 1. Download the zipped file Gimp Themes v1.0 and install it on your computer, it's less than 2 mbs. *There is a version for Linux here.
2. open gimp, go to windows single window mode and click it, it will collect the previously scattered windows and make it more organized, but don't edit their look just yet.
3. Copy all of the contents of the Bin folder From [C:Program FilesGIMP-2.0] to [C:Program FilesGIMP2] And the folder Engines from
[C:Program FilesGIMP-2.0libgtk-2.02.10.0engines] to [C:Program FilesGIMP 2libgtk-2.02.10.0engines]
And  the folder Themes contents from [C:Program FilesGIMP-2.0sharethemes] to [C:Program FilesGIMP 2sharethemes]
4.  Run the application Gimpthemes-v1.0.exe located in [C:Program FilesGIMP 2bin] to select any theme you like from the ones installed (use Aroura mid night for maximum effect) then click OK.
Run gimp 2.8 normally, After success all the tools will be gone, simply drag the vertical line at both screen ends to restore them, then arrange the tools as you like.
That is all, I hope you try it and like it, please comment.
Have a wonderful day.