Hey there you guys. I hope you are having a good day
As this comes nearly a week late. I am sorry. I had been waiting to write about it for months, but when it came I couldn't get access to publish it (third world problems)

Anyway. Let's talk about Ubuntu 15.04, shall we?
It's a standard release. Which means you get 9 months of security and maintenance updates. (For all flavors) And it ships with LibreOffice 4.4 out of the box. It's called Vivid vervet.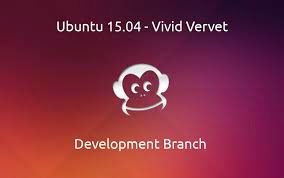 I dare you to say it three times without stuttering!! 😉 It's built on the latest 3.19 Ubuntu core. And features desktop improvements and over all application updates. It also features Ubuntu Make. A development studio for many platforms (15 in total).
Release notes
Checkout the total list of changes from here Download Ubuntu 15.04 from here. I hope you liked it. Please comment below. Have a nice day 🙂