Hey fellas!
Thank god that craze was over, now let me return to what I really love, open source!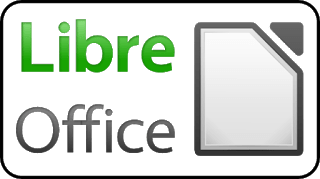 LibreOffice's next milestone is just around the corner, it should be there on  Wednesday the 5th of August. but let's talk about the latest version first!
LibreOffice 4.4.5 is the fifth minor release of the LibreOffice 4.4 family bringing 80 fixes over the previous version.
It's also replacing 4.3.7 as the stable branch of development (means it's stable)!
Feel free to download it from this link.
Now that we covered 4.4.5 let's talk in detail about the much awaited 5.0 milestone.
To make things more clear the document foundation has made a chart highlighting the development milestones of LibreOffice since it took over Apache Open Office in 2011.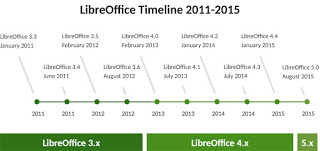 Among the features it's having a 64x version for Linux, Mac, And Windows alongside the 32x version.
And will be Windows 10 compatible (I am running 4.4.3 with no issue on 10 btw).
Are you excited? I know I am and I have been waiting all summer for this release! It's so good to see an open source project take off with confidence and make global impact!
Will you download it?