The year 2017 is coming to an end, here I have some updates to share, small changes in my productivity flow that might prove to be a game changer in the near future!

I've been using Xmind as a mind map manager for over 4 years now, I've even blogged about it and boasted it's features. Only to realize that it's bloated! I don't use half the features it has and most of the "good stuff" are locked away with a commercial license.

Most posts start out like that.
I'm back to using Freemind V 1.0.1 and I couldn't be happier.
Just opening Xmind 3.5.2 sent my laptop fan on a frenzy, spinning like I'm rendering an HD video, as I'm writing this Freemind is sitting in the background like it doesn't exist! Brilliant!
Even tho there is a way to make mind maps in Libreoffice, it's can't beat the quality of Freemind.
Why the change?
Freemind is smaller in size, consumes less resources, and while it may not look as pretty or well finished as Xmind it gets the job done completely free of charge.
It's all about simplicity and achieving productivity.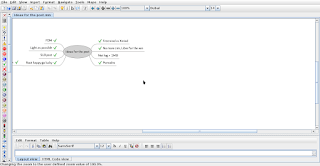 Freemind 1.0.1 interface
No more Zim?!
Phone Tweaks
 I've also removed all the moving backgrounds. I've also removed Apex and installed Nova launcher, which is working great!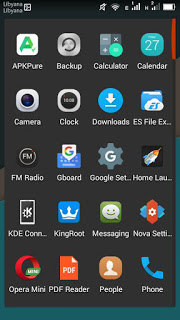 The app drawer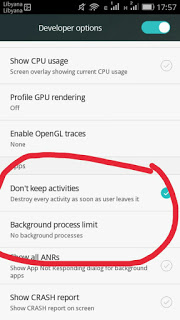 Tweaking developer options
And since the system didn't fall apart yet, I think it was a success, I do keep a stock ROM just in case the phone fails, and I advice you to do so too if your phone manufacturer
provides them.
Software for work
What I'm trying to do is creating a productive work flow, that's minimal and efficient, while moving to Linux was a great first step, I feel more needs to be done, and since I downloaded several gigabytes worth of software for college work (all free and open source of course), I have to make budget cuts to keep the system going!
No more room for Sublime or Atom (god forbid), and since I downloaded Android studio and Netbeans, I decided that Kate (default text editor in Kubuntu) would suffice to write code, rather than the former two. All in favor of saving space and resources.
Kate can't handle large text files, such as the blog backup for example.
Blogging ventures
SLB experience
I've blogged about the internship I had at Shlumberger a few years ago, and the support from the community was overwhelming, I should have written about it earlier. The post ranked in over 950 views in a week, I don't get this kind of attention usually!
A blogging interview!
I was a guest on Ms. Malak Altaeb's blog, she is doing a fantastic job and I suggest that you give her a follow.
LTT's net
"Bykyfk" or pay as you go by LTT is cleaning my pockets dry, I have to charge in a new card daily, which is silly if you ask me considering that the internet is really slow, the only option at hand was to change the package from 2MB/s to 1MB/s. Reducing the line's speed by half doesn't mean it reduces the cost by half, but it's a good start to save some money, since this stupid liquidity crisis isn't going anywhere.
I've also made a net log to track when each card is recharged and how long did it last, I don't have to keep cards till they finish!
I've blogged about Libyan internet back in 2015, little improvement (if any) happened since then.
Final words
This post is a break between the "job posts" I'm writing on my blog in Arabic, looking back; I've had some terrible jobs! Is my current job better? Slightly, but don't tell my manager!!
I hope you enjoyed this technical update, have a lovely weekend and leave a comment below, it's free!