It's been a while since I last blogged, and to be honest this isn't the post that I've been planning to publish, this is a lot more positive
than the one I was planning to post!
The gifts under the tree
The open source community has been busy! A lot of major updates were pushed this week for no specific reason to be grouped together like that. And I've decided to hold them together to give myself that Christmas morning feeling (that I've never experienced that to be honest, but you get my drift).
Without no further delay, let's look at the gifts:
Linux Kernel 4.14
The first update is a bit hidden under the hood and cannot be seen in action, the charismatic father of the Linux operating system Linus Torvalds said it was a tough update to push (or something), and that it brings many improvements to the system's overall performance, it's not like I have the hardware for it, but it's nice to feel current for once. This update is special because the kernel will be updated for 6 years rather than two, so let's see how this works out!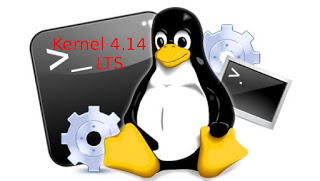 Gotta love them penguins!!

It's always advised to wait till your distro rolls out the update, but I'm not that kind of guy..
Moving on to a more visible update: Other than the interesting build number, it's not really a surprise getting a new version of LibreOffice knowing how consistent the document foundation is with delivering updates to users. I didn't notice anything major since 5.3 (since it was running fine) but it's nice to update the system every now and then, right?
Also, the mascot candidates look awesome, let's hope they settle with something classy.
Now moving to the price pig, fox! Firefox 57
Firefox 57 Quantum
This update was hyped for months by Mozilla as the best Firefox yet, and I had to give it a try to see for myself, especially after reading several positive reviews, and I have to say that I'm impressed with how the new Firefox is working!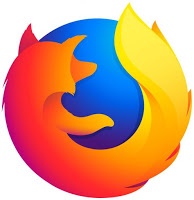 New logo for a revamped browser
It's lighter, faster and looks like a million bucks! It is very different yet the same. I feel like I'm using it for the first time (I've been a user for 9 years).
Great job Mozilla.
Minor update: To learn how to fix the password issue after an update, click here.
A cheap jab
Since we are talking open source and that's something I haven't done in ages, I would like to say that unity is an ugly interface, and that I'm glad that Ubuntu dumped it and went back to Gnome, the interface that it should have stuck with for the past 7 years. I was gloating saying: "I told you so" to anyone who listened to the topic – not too many listeners in case you wondered-.
I won't miss you, unity..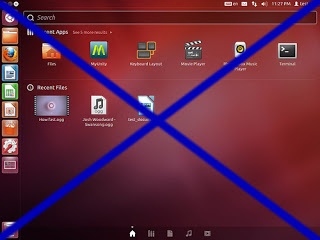 I'll see you in hell, unity!
FDM's crusade going nowhere?
After posting on itsfoss urging the open source community to vote for the favor of a Linux version of FDM (cool bunch of people by the way), and causing some havoc around the forum, I've got an e-mail from one of the admins saying that the "developers" learned of the result and that a Linux version of FDM is no being discussed, It's been two weeks, maybe I should barge into the meeting with a six pack of beer?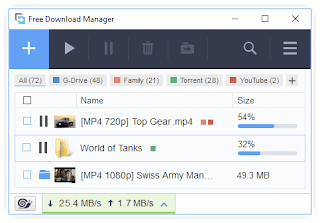 I don't like how the new FDM looks to be honest.
Dear User!

Thank you for your interest. We have seen all your messages and let the developers know that the Linux version takes now the first position on the vote list. You have written a great article.
The previous week developers were busy adding Firefox support and fixing bugs.
At the moment, they need time to discuss the implementation of the Linux version.


Your FDM Support Center Team,
Regards,
Support Department

I know that this e-mail was just a way to buy some time against the heavy pressure I was applying, after all I did bring the big guns in order to force them to release the source code for Linux, will it work?
How awesome open source is!
And all this comes free of charge, can you believe it? If you can donate then please go and give these honest hard working people a well deserved donation. You can think of this as a public service announcement but I've never been good with that stuff anyway.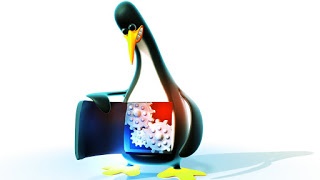 That is a bad ass looking penguin right there!!
Final words
I wish all my issues were as easy as the FDM thing, sadly I have other matters that need more immediate attention at hand, that I might blog about in a future post (the next one will be in Arabic as usual), so wish me luck there.
Thanks for reading this update, see you around.