I posted a while back about
trying to be minimal with my tools and work flow
, one of the drastic changes I made was removing
Zim wiki
and trying to use Libreoffice as a
personal wiki.
I tried that for 45 days, even with some advanced tricks like
master pages
and the
extension writer tools
, it was clear that
Libreoffice
wasn't cut for this.
Couldn't manage without Zim
I re-read the post I made about Zim and I was sold! How could I even think of letting this awesome software go? It is missing a couple of features and hasn't officially reached 1.0 yet, but it's pretty mature and still the best piece of software written for this job (in my opinion of course).
I'm back to using Zim and I couldn't be happier, I feel like my information is under control and that I can keep track easily of data via an all in one easy to use intuitive interface.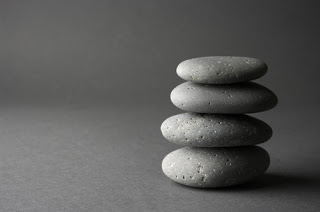 A bit of back and forth
This step back wards and then forwards arises a question: When is it too much to be minimal?
Where is the sweet spot between too much and too little? The risk of running a skeleton structure of tools, and having too much tools to choose from?
In this case the mistake was trying to replace a personal wiki with a word processor, as it turns out they can't substitute each other despite having some similar features.
All in one?
It is a minimalist dream to have an all in one software, that can write documents, store information, manage e-mails and write code while keeping a nice user interface.
Perhaps it should be my next research to find this all in one tool?
The web browser issue
I've been using Opera mini on the phone for years now, it saved me a ton of money on data fees and I'm grateful for that, but I can't tolerate what Opera has become lately!
Opera has been plagued with ads and pop ups that it became impossible to use effectively, the once 5 star browser dropped to one star, just because there is no lower rating to give.
For now I'm using Firefox mobile, I figured since Firefox became so good, then the mobile version has got to be good too. It's not perfect or even near that, but it provides a better experience than Chrome and it's ad free. I also liked the two browsers using the firefox account and I have my bookmarks and history synced across devices, really useful when being away from my laptop or during long electricity outages.
Which brings me to note taking
Using Telegram's cloud to write some notes on the fly is really nice, but when writing several topics or separate blog posts. And since Zim doesn't have an Android version (and not coming anytime soon) and I refuse to have my private notes stored on a file sharing service like DropBox or Google drive, I use a service called Simplenote to sync my notes on the go and then put whatever I need saved into my personal wiki (zim).
What's the use of being too minimal?
I had an empty phone, with no apps and nothing was being done, even when I installed the apps back the phone didn't get any slower. So being too minimal and running a skeleton frame didn't help boost the performance or tweak anything.
I'm still fine tuning my life and chances are I'll make more changes sooner or later, but until then here is a step I felt like sharing with my readers to keep things updated.
Final words
Life is all about balance, I'm still trying to reach the perfect productive balance, what about you dear reader? Do you think that your life is minimal or you have too much to handle? Let me know what you think in the comments section below.