The Google Pixel XL was released in October of 2016. A revolutionary phone that set the stage for a series of high end smartphones made by Google. Despite the fact that the Pixel XL 4 was released a few months ago (October 2019 to be specific), the first one is still pretty much relevant for the following reasons:
1. The build and design
I really like how the bezels and screen look on this phone. I am not a fan of notches or big screens that are close to edges. They somehow make me anxious. This is a matter of personal preference of course.
The backside of the phone is really beautiful. I really like the color scheme and even the naming of the colors used.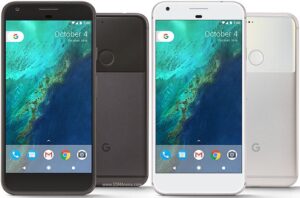 2. Google
The software is optimized to work with this hardware. The apps are downright stunning. You are getting "Pure Android" without any manufacturer user interface or bloatware (unless you are into that sort of thing).
While some Google apps are available for other Android devices such as the Google assistant. I've never been able to harness the full power of it except on this phone. Also apps like lens have made my life easier.
Lens for example is a Swiss knife of knowledge and interesting features.
One app in particular "Record". A record app with a unique twist. Stands out and is only available for pixel devices.
It can recognize what kind of sound is being recorded and type out a transcript. Which it then uploads to Google drive for you to make use of. It's currently only limited to English but I have to say: I am impressed.
3. Software updates
I've bought it with Android 7.1.1 installed on it. As soon as I had internet it notified me that 8.1 was available. And a few hours later I was upgraded to another version of Android.
3 Android versions in 36 hours.. Wow
4. Flagship level of quality
From the Gorilla glass protection on the screen to the glass finish on the back. All the way to the tactile power button. The phone really feels like a high end phone and has aged well.
5. The camera
The quality of pictures is amazing. It doesn't have the biggest megapixel count or the fastest shutter. But the colors are vibrant and all the elements are there. The result is an unplanned masterpiece! Here is an example I took that was edited by Google photos. Should I add photographer to my resume?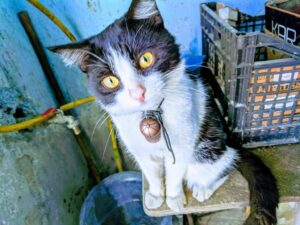 6. Accessories are available
Covers and screen protectors are readily available for this phone, and since it's old the prices are slashed and they can be found in clearance bins around stores. A good thing for someone on a budget. I picked up a premium cover for a fraction of the original price!
As for the charger, it uses a USB type C (Female) and a standard charger that is capable of 3A. That's to make use of the fast charging feature.
7. Third party operating system
I know that the Google Pixel XL's support was discontinued this December. But do you know what's not discontinued? Linage OS! Once I get bored of Google's OS, I'm jumping ship to Linage OS. Breathing even more life into this old phone!
8. It fits my standards
Sometimes it's the little details: Like tapping the screen twice to unlock the phone. Or being able to update your system to a more recent version of Android (unlike many crappy mid range phones I owned). Or simply being able to flash a custom rom on the device and be able to experiment with it a bit more.
9. The price
Without burning a hole in my pocket I got this phone on the cheap. I got it used and with no accessories to be fair. But the initial price was too tempting. Less than any mid-range phone on the market, and far better than it by a far stretch!
10. Android 10
I've left the best to the very last. The biggest selling point of this phone to me was the ability to upgrade to Android 10. A feature many phones on the market don't have and some high end phones are still lining up to get.  (This post was written in November of 2019)
I managed to upgrade to Android 10 from Android 8.1 without issues. Once the update was done I was faced with the best version of Android I've ever used. Everything is complete and organized.
Final words
To me this was a bargain. Being able to get a high quality phone on the cheap. I recommend to anyone who is looking for a phone to check the Pixel lineup of phones. Not necessarily this one; The Pixel XL 2 is an excellent choice and the more recent you get, the longer support you receive.
Do you own a Pixel? Ever thought of getting one? I hope this post helped you make the jump to the Pixel world.
It's worth your time and money..