Here is a problem that is going to ruin your day. But it's super easy to fix.
———————————————————————————————————————————–
Update February 2021
Run CMD as administrator.
Enter this command:
chkdsk /f x:
Where (x) is the name of your hard drive.
Let it work, and you're good to go!
———————————————————————————————————————————–
I must note that the screenshots weren't taken at the actual recovery job, but afterwards. And please check the disclaimer before continuing with this post.
When your drive is RAW and you think all your data is gone. The reason is because the partition is damaged but all of your data is intact..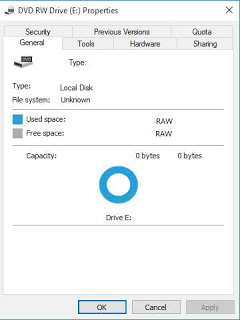 As long as the HDD isn't clicking when connected and running normally. This fix applies to you. Disclaimer: (Attempt at your own risk) I'm not responsible of any data loss. Continue at your own risk..
I first tried with TestFisk 7.0 But after a day and a half (yes a day and a half!) and the data I recovered was jumbled and nameless (mostly there but scrambled) and totally out of place!
I attempted a fix the HDD with Gparted but it didn't work and caused my system to freeze.
And I always recommend to have a backup of your data.
What I did was a simple format (after verifying that the data was there using TestDisk 7.0).
All you have to do is to is to format the drive (yes!!) and then preform a recovery on the drive to recover the data with the data structure intact.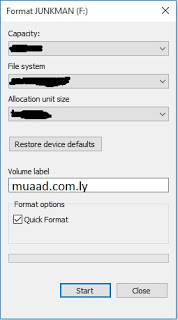 Make sure you start the recovery immediately after the format to make sure no files are overwritten.
I used Recuva because it's free, really easy to use and has a nice interface and it uses a wizard so it's even more simpler. In case you are a first timer, I'll post detailed steps 🙂
Download and install Recuva and start it to see this screen, and click Next.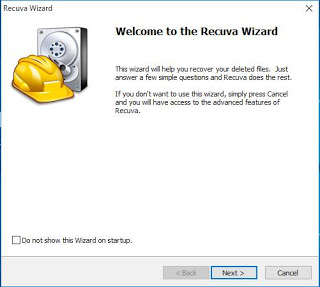 On the next step choose other to show all files
and click Next.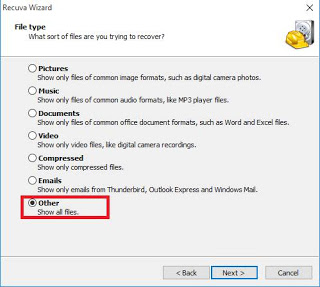 On the next screen we want to recover our lost data so we choose the newly formatted HDD and click Next.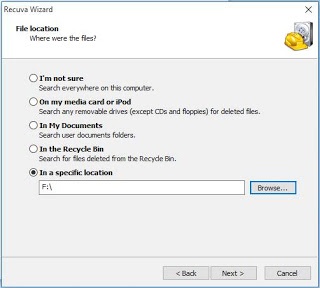 Now choose if you want to enable deep scan, this will take a long time depending on your drive size and data. Check it and click next.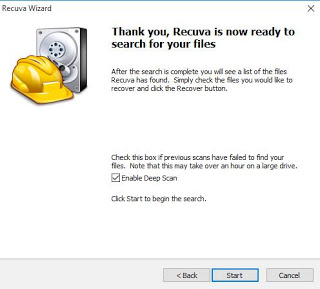 Let the setup run, this may take HOURS so keep in mind to plug in your laptop or to get a UPS. And the program will be minimized.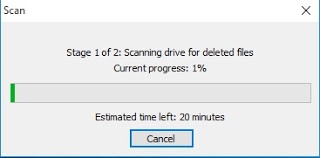 Once it's done, you will see the results page.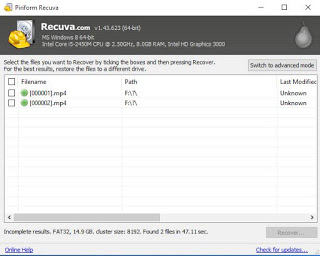 Now that the data is recovered, it's time to save it on your computer. Don't choose the drive you scanned as a recovery directory.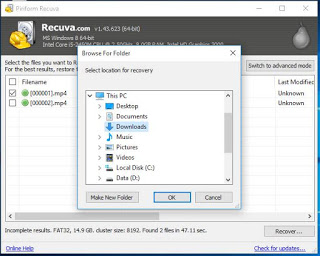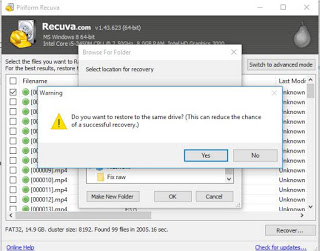 Wait for the recovery to end. if it's a lot of files it will take a really long time!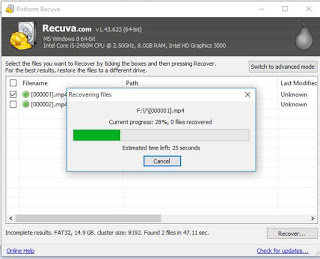 Once the recovery is done, you are shown the results page.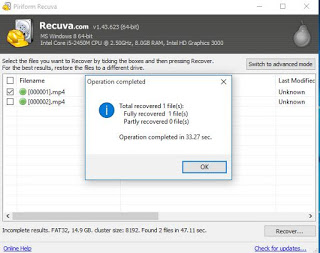 Click OK and we are done!!
How easy was that?
I hope you find this useful. And that it saves your day!