(Last Updated On: 2021-01-22)
Removing Get Windows 10
We will uninstall the update that installed GWX which is KB303586 (make sure you only uninstall that and nothing else) and after restart the problem should go away.
Go to the start menu and type in Update to go to the Windows update, alternatively you can right click the GWX icon to go to the update (make a use of it at least!).
From there go to installed updates.
Scroll down until you find the culprit and uninstall it.
Click yes to uninstall it.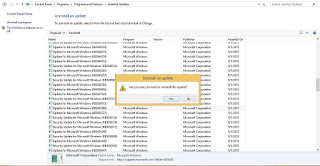 And once it's done you need to restart to finish uninstalling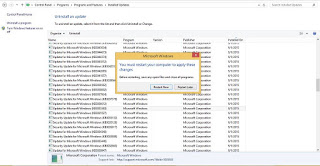 Do so and when you log in you won't find it! Until you check again for updates! (remember how I underlined the should?).