There has been a lot of news this week, too small for a separate post each, but together you can have a collection of news!
Ubuntu 16.04, code named "Xenial Xerus" -A fancy word for hospitable squirrel – is just around the corner, and a torrent of cool news and amazing vibe is in the air! Here I have some news about the newest edition to the Ubuntu family: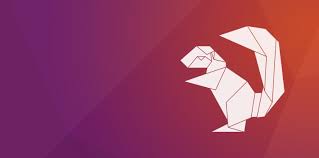 Ubuntu 16.04 logo
The software center won't be included in Ubuntu 16.04, instead it features "Gnome Software".
Empathy and

Brasero

are also retired and won't be shipped along 16.04.
It is announced that Ubuntu 16.04 will have Kernel 4.4 the latest stable kernel published yet!
Alpha version of the new 16.04 is available for download, please not that this version is for test purpose only, and not for daily use on your machine!
Ubuntu 15.04 support ended already, if you are using it please upgrade to Wily Werewolf 15.10 to continue getting updates and security patches.
And, a single piece of Windows news ..
Windows 8 support ended officially, so if you are still using Windows 8, you have to upgrade immediately or face the terrible consequences!
I'm very excited for the new version of Ubuntu, it is going to be awesome! It's not like we get a LTS version everyday!
How are you feeling about it? Are you planning on downloading the new version? If so, what's the flavor you are downloading? Tell me in the comments below 🙂