Your numbers are mixed, you don't remember any of them and every call is a guess!
Will to begin with you need to transfer your numbers from the old phone to the new one properly, putting the new SIM in won't just fix it!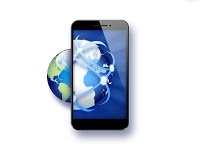 Step to repair
You need to get the SIM out, delete all the numbers on the phone and slide the SIM in again.
That's all there is to it!
I know it's really simple and barley counts as a fix, but it worked for me! And I didn't find it on line (I looked and found no solution!) so I had to post, maybe someone in my place does a little research on line and finds it.
If that didn't work (although in my case that was more than enough to fix it) I suggest you look into a transfer wizard depending on your phone type, and consulting the dealer is always good especially if the phone is under warranty.
I hope you find it useful, please leave your comments below.
If you liked this post, share it with your friends and family. Sharing is caring you know 😉