It's the end of 2015 which has been an excellent year for me, I did my biggest year blogging so far!
I posted 233 posts (this post is counted too) which totals up to 64% of my entire blogging!!
Goals
In 2015 I decided to take blogging seriously and take my blogging skills to a new height, glad to say I did it!
I've reached 48,000 views on my blog, a little short than my original 50,000 mark, but I knew that was unachievable!
I also started blogging in Arabic, which was a huge draw on some topics!
With the new domain and sitemap and awesome templates, adding podcasts and better posts all around, I just raised the bar so high, I don't think I could do what I did the next year!
Social media gains
I also gained closer to 8000 twitter followers! That helped my blog grow, a lot!
But do numbers really matter when it comes to blogging?
I do believe that if my blog is helping people solve daily problems, and inspiring them and showing them the way to success, that I achieved my goal blogging!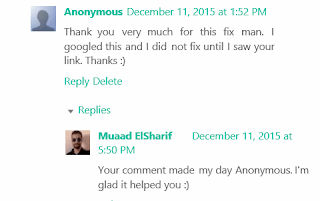 Shout out
I also like to thank my brother Alaa for providing Facebook traffic, I don't use Facebook at all and he is sharing my posts and bringing in valuable stas!!
Summing up
This year it will be quality over quantity, I might deliver less posts, but these posts will be detailed and presented in a different way, that's my 2016 goal!
Thank you for being a part of 2015, and lets take 2016 on!!
Idea taken from: KhadijaTeri