Gnome 3.20 is out today, let's take a look at what's new in this release!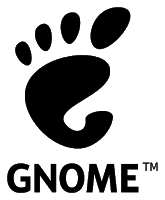 Gnome 3.20 was released on March 23th, it took 6 months of development and the work of 837 contributors and includes 28.933 changes!
This version is named Delhi recognizing the efforts of the team Asian Gnome team.
The date was delayed from March 20th (which would have been perfect!) to March 23th for reasons unknown to me.
Main highlights for this release
OS upgrades can now be installed using Software
Wayland support has improved significantly, with kinetic scrolling, drag-and-drop, and middle-click paste
Keyboard shortcuts and gestures can be easily learned with new shortcut overlay windows
Privacy controls have been improved with per-application location access
Quick access to media controls directly from the shell
Searching in Files has been much improved
Builder can now build XDG-Apps, a new cross-distro framework for building and distributing desktop applications. These can also be installed directly from GNOME Software
Gnome photos receives a huge update.
The file manager is also updated and refined.

There is more to find out, like the new map application, the enhanced web browser, or the fonts! Check out the details from here.
How to get this awesome release?
It's immediately available on Fedora and Opensuse, but if you want this on Ubuntu you are going to have to wait a little bit, as the highly anticipated Ubuntu 16.04 is going to be released with Gnome 3.18 (there is an unofficial port of course, let's leave that until Ubuntu Gnome is out!)
I hope you liked this post, I personally can't wait as I'm writing this on Gnome 3.10 that ships with Ubuntu Gnome 14.04.4
Share this post with your friends and family, and if you tried it give us your feed back!